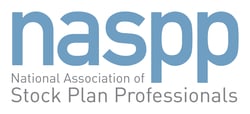 Be an Advocate for Diversity & Inclusion
Brought to You by the NASPP
Diversity, Equity & Inclusion Initiative (DEI)
Excellence in all facets of equity plan administration can only be achieved through the involvement of professionals spanning an array of backgrounds and experiences. Not only does this better reflect the diverse workforces we serve, but also fosters fresh ideas and perspectives that are inclusive and representative of all.
Join the NASPP as we work to identify areas for improvement within our profession and create programs and opportunities for real and effective change.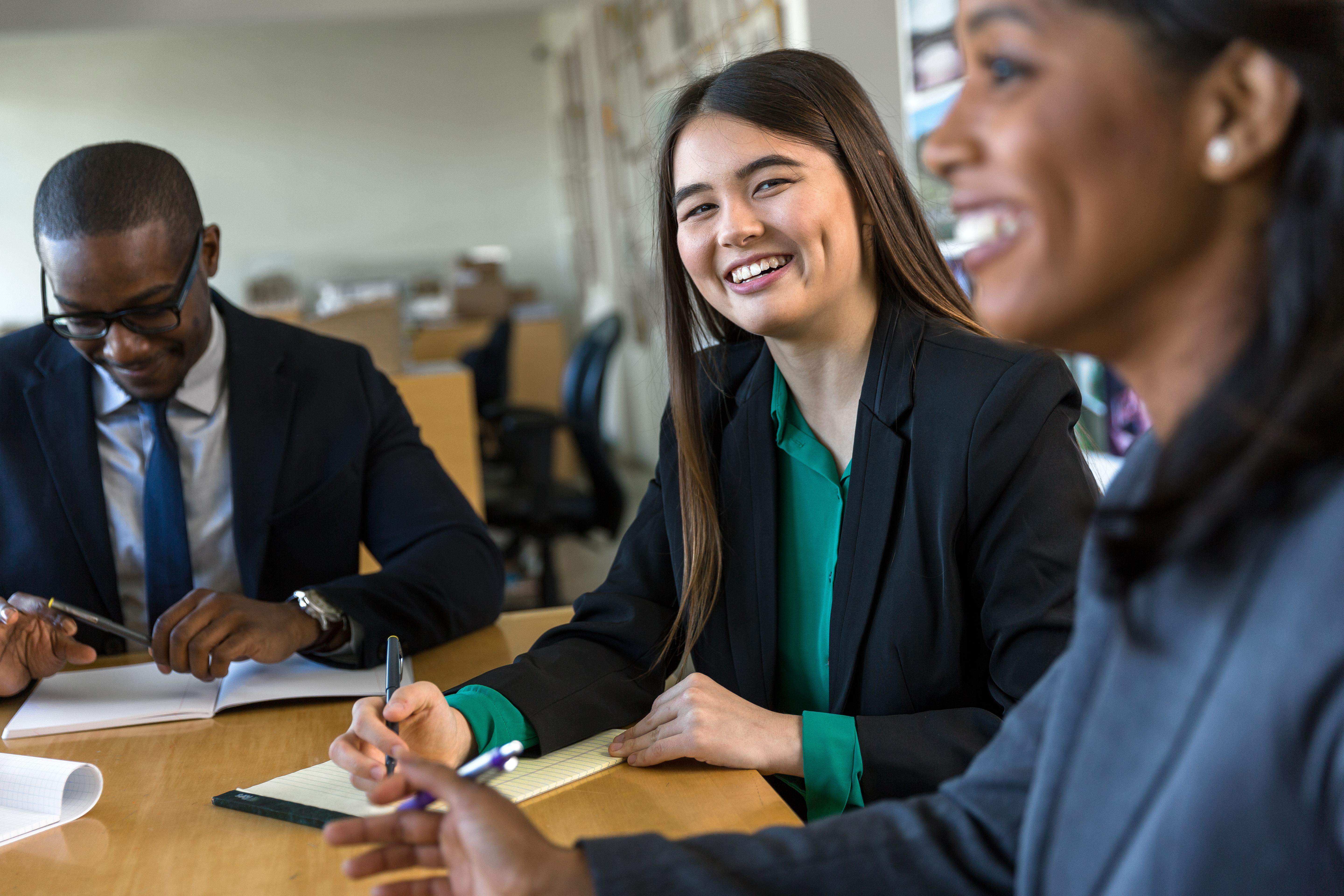 Ensure Your DEI Programs are Effective
Deliver on your commitments with takeaways from our equity-focused DEI course.
Two-Part Workshop Series (Virtual)
How to Be an Ally in the Workplace
Build awareness, perspective, and skills on how to be an ally in the workplace for underrepresented individuals and communities frequently marginalized due to their cultural identities. Allyship is essential to creating inclusive, accessible, and equitable workplaces that truly create a sense of belonging for all. To do so, we must first recognize the privilege that members of majority groups have in a professional context, and how that privilege can be leveraged to aid in eliminating systems and processes that limit equal opportunity.
In this workshop series offered by the NASPP's Diversity, Equity and Inclusion (DEI) initiative, participants will:
• Develop an understanding of what it means to be an ally
• Learn to recognize and implement the observable behaviors of an ally
• Walk away with action items for your continued development as an ally


Diversity, Equity & Inclusion Initiative
Our Goals for Change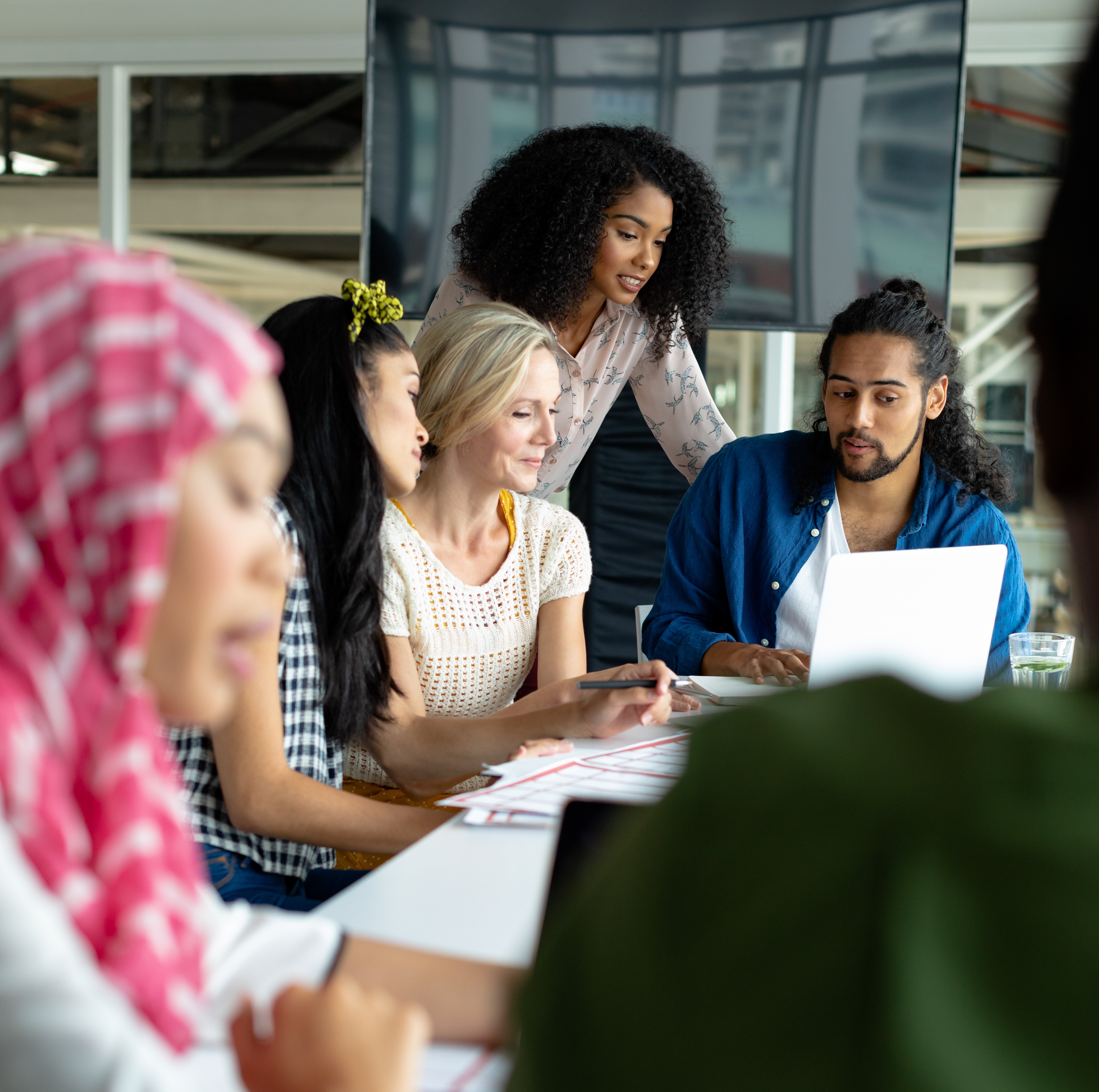 Develop Strategies to Achieve a More Diverse Workforce
Identify and work to reduce barriers to entry while increasing awareness of the career opportunities in the field of equity compensation.

Promote Inclusive & Equitable Work Environments
Where we work should be a safe, accepting, and equal space for everyone. Every person in our community should be valued, respected, empowered, and feel a true sense of belonging.

Equal Access to Advancement Opportunities
Endeavor to create an environment that is fair and where everyone has the opportunity to succeed.
Mission Statement
The NASPP seeks to lead in creating a diverse and inclusive environment in the field of equity compensation. Our goals are to reduce barriers and increase awareness of and access to career opportunities at all levels; demonstrate the value of unique experiences and cultures in developing a true sense of belonging; and provide inspiration by showcasing individuals and companies who champion equality, respect, and inclusivity.
Core Values
Be a credible model of DEI for our member organizations. Resources and programs will be intentionally developed and executed under a lens of diversity, equity, and inclusion.
We are committed to an environment that welcomes, appreciates, and accepts a diversity of contributions, ideas, and opinions across all demographic dimensions and backgrounds.
Our work environments should be safe, accepting, and equal spaces for everyone. We believe in the equal value of each individual, and their right to equal opportunities.
Every person in our community should be valued, respected, and feel empowered.
We believe that building a truly inclusive culture is essential for everyone to bring their authentic, true selves to work and experience a sense of belonging and support.
We insist on a culture of respect and recognize that words and actions matter.
We demonstrate and exhibit compassion, empathy, and practice intentional listening so that people of all backgrounds and identities feel safe and valued.
We display positive and empathic behaviors and provide allyship and intentional promotion to those who may have been traditionally marginalized.
We advocate for policies that promote diversity, equity, and inclusion. We challenge systems and policies that create inequity, oppression, and disparity.
We all share in the responsibility to create a positive culture and to safeguard equity, inclusion, dignity, and respect for all.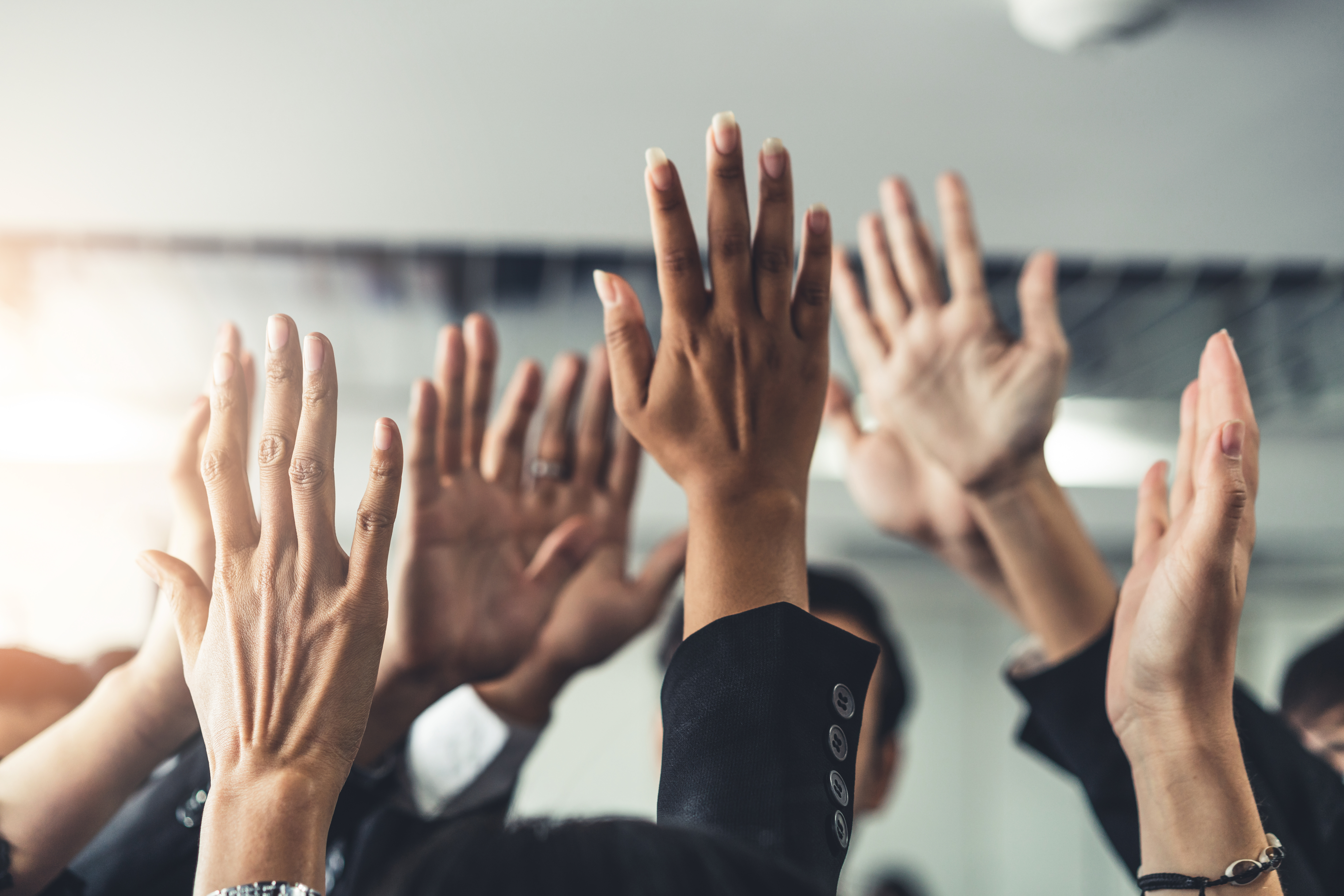 Donna Bell
SVP, Services
insightsoftware


Donna is Sr. Vice President of Equity Management Services at Certent, an insightsoftware company, leading the business group that includes Administration Services, Implementation and Professional Services. She has over 30 years in Financial and SaaS Services, with 20 years dedicated to equity compensation. Prior to joining Certent, Donna held a variety of roles at Bank of America Merrill Lynch including managing teams in operations, service, and sales support. In addition, she has a background in Six Sigma, implementation, and relationship management and has her CEP designation.

Galahad Dong
Director, HR Systems and Total Rewards
Simpson Strong-Tie
Galahad Dong is currently the Director, HR Systems and Total Rewards for Simpson Strong-Tie, a global manufacturing company focused on creating structural products that help people build safer and stronger homes and buildings. Whether it's working with senior executives, individual contributors, or on cross-functional teams, Galahad provides practical HCM solutions in a resource constrained world to drive business results. Galahad has experience in designing, implementing, and administering broad based, cash, and equity incentive plans, as well as health and welfare and retirement plans. Beyond Total Rewards, he has led and global implementations of HRIS (Workday), timekeeping (UKG Dimensions), and learning (Cornerstone OnDemand) solutions. His team currently provides all HCM analytics to the organization and when he's not busy designing the next compensation plan or building a business requirements document for a future system enhancement, you can usually find him buried in a spreadsheet trying to find a HCM trend and analysis with the sole intent of using HR data to help push the business forward. Galahad holds the Certified Compensation Professional (CCP), Global Remuneration Professional (GRP), and Certified Benefits Professional (CBP) designations through WorldatWork and is a member of NASPP, GEO, WorldatWork, NACD, and SHRM.

Niya Dragova
Cofounder
Candor


Niya Dragova is the cofounder of Candor, a company specializing in inclusive financial planning, like broad base 10b5-1 plans. She's a passionate speaker on compensation and equal financial access for all employees, with a weekly newsletter that has ~ 100,000 readers. Her opinions have been featured in The New York Times, The Information, Fortune, and others. Prior to Candor, Niya built and headed the quantitative strategy and competitive intelligence functions at a top 10 bank. She started her career in compliance, overseeing training and regulatory reporting for a large public issuer across multiple disciplines including securities, lending, deposits, consumer protection and labor regulations.
Candor works with issuers on broad base 10b5-1 implementations, with an emphasis on helping employees from diverse backgrounds embrace long term responsible financial planning. Candor's goal is to help employees use their success to reinvest in their communities and become champions for others following in their footsteps.

Dana Hall
Senior Manager, Compensation
Designer Brands


Dana is a native of Columbus, Ohio and currently works as the Senior Manager of Compensation for the Corporate Offices of Designer Brands Inc. Her team manages the compensation programs for their business segments in the United States. This includes base compensation, short-term and long-term incentive plans. Dana has worked in the field of compensation for over 22 years, primarily in the retail industry.
Dana majored in human resources and graduated with a bachelor's degree from The Ohio State University. She is a Certified Compensation Professional (CCP) and has also earned her Equity Compensation Associate (ECA) designation.

Rebecca Kargl
Equity Manager
Zillow Group

Carolina Koch
Senior Manager
Procter & Gamble
Carolina Koch, CPA, CMA, is a Senior Manager in the Corporate Accounting department at Procter & Gamble. She has over 20 years of experience in the accounting and finance field with a focus on equity and share-based accounting. She manages the accounting and forecasting of over $300M in annual share-based compensation and serves as consultant on accounting matters to the Legal, Treasury and HR/Executive Compensation departments. She has received numerous awards at P&G, including the 2017 CEO award for her leadership on the implementation of the automated share-based compensation project. Carolina is a frequent trainer at P&G and over the last few years has delivered trainings in topics such as Proxy Reporting, Money Flow and Finance for Non-Finance Managers.
Carolina has an undergraduate and an MBA from Xavier University. She is a member of NASPP, IMA, Alpha Sigma Nu Society, SEC professionals and other non-profit organizations. She enjoys mentoring other professionals in the field and volunteering.

Adam Marmon
Senior Team Manager
Charles Schwab
Adam Marmon is a Senior Team Manager in the Stock Plan Services group. He joined the Schwab team in 2010. He is experienced in client management, financial reporting, product consulting, personnel management, project planning and development, risk management, and compliance.
Adam is responsible for overseeing the delivery of new product implementation and consulting and the client service of the Financial Reporting team on behalf of Stock Plan Services clients.
Adam has a bachelor's degree in finance from Miami University. He is also a Certified Equity Professional (CEP).

Peou Puch
Manager, Global Stock Plan Administration
Alteryx

Kylee Rast
Manager, Finance Programs
DoorDash
Kylee Rast is the current Finance Programs Manager at DoorDash, a technology-based food and services delivery company. Before DoorDash, Kylee worked at Charles Schwab servicing different departments within the Stock Plan Services organization, obtaining her Certified Equity Professional designation in July of 2019. When I am not working, I am busy with my 9-month-old son, Cruz.

Patricia Sternik
Compensation Manager
Kerry
Patricia is the Compensation Manager at Kerry. She has over 25 years' experience in compensation and leadership in the insurance, healthcare and telecommunications industries. She has an MBA from University of Wisconsin – Oshkosh and coursework from the University of Wisconsin – Madison, Center for Professional and Executive Development as well as executive education from the University of Minnesota, Carlson School of Business. She is also a Certified Compensation Professional (CCP), a Senior Professional in Human Resources (SPHR) and a Six Sigma Yellow Belt.

Elena Thomas
Head of Operations
OptionTrax
Elena Thomas is the COO for Plan Management Corp., a full-service equity plan and securities administration software and services provider. Elena leads the operations and product development of PMC's leading equity management platform, OptionTrax. In this capacity, she works closely with both public and private company clients to ensure delivery of best practice plan administration software and services. She is also the spearhead of the OptionTrax Gender Equity in Equity Compensation study and Equity Inclusion Initiative. Areas of expertise include best practice performance award administration, financial reporting, and workplace equality. She currently serves as a Board Member of the Philadelphia chapter of NASPP and is a Certified Equity Professional. Elena is passionate about helping clients to leverage equity compensation and technology in order to attract talent, drive performance, and as a tool to promote workplace equality.
Elena was previously a Engagement Manager with McKinsey & Company, focusing on financial technology and access to capital for micro, small and medium enterprises worldwide. In addition to the U.S., she has worked extensively across Latin America and Europe. Prior to pursuing her M.B.A at the University of North Carolina, Elena worked with CGI-AMS, Inc. as a Project Manager and client relationship lead for software design and development projects.

Kai Walker
Director, Retirement Mgmt Exec., Global Strategy & Enterprise Platforms, Head of Inclusion Transformation
Bank of America
As Head of Inclusion Transformation, Kai ensures that the delivery of Retirement and Personal Wealth Solutions' products and services are effective in meeting the needs of diverse clients and communities. In this role, he collaborates with colleagues and partners to enhance employee well-being, foster financial inclusion and address the unique challenges confronting diverse populations.
Kai began his career as an executive in Global Wealth & Investment Management and most recently served as Enterprise Relationships Director. In this role, he was responsible for delivering innovative thought leadership, actionable ideas and relevant solutions to clients as an effective means in attracting, retaining, and motivating employees in an increasingly competitive business environment.
He also served as the National Director of Institutional Client Relationships where he was responsible for coordinating the service and acquisition functions of the institutional and national client segment with over $200 billion in assets and four million accounts under management.
Kai is a leading industry professional with over 25 years of experience in retirement and financial services. Prior to joining Bank of America, he held a variety of positions with market leading financial services firms where he focused on helping corporate executives meet their fiduciary obligations, and empowered their employees to achieve financial wellness.
Kai holds a B.S. in mathematics from Gordon College and maintains certification in economics from the University of Wisconsin. He maintains the FINRA Series 7, 66 and 24 registrations and is an acting member of the American Economic Association, the Society of Human Resources and the Florida Council on Aging. Kai is also member of the firm's Black Executive Leadership Council, co-executive sponsor for the Jacksonville Inter-Generational Employee Network and a member of the Retirement and Personal Wealth Solutions Operating Committee.
Andy Werner
Director, Equity Plan Administration
Turo
As Turo's Stock Administrator, Andy is responsible for overseeing all stock plans, programs, processes, and projects. Andy began his journey in stock administration over a decade ago as a Client Service Manager at American Stock Transfer. Since then, he has developed a passion for technology and has worked for wireless technology pioneer InterDigital, eBay, one of the most successful e-commerce marketplaces on the internet, and now for Turo, the world's largest car-sharing marketplace.
Andy holds a Bachelor of Business Administration degree from Temple University and has obtained the ECA designation from the Certified Equity Professional Institute. Additionally, he has completed LEAP's Pathways program, which aims to enhance the success of high-potential Asian and Pacific Islander talent in the corporate world.

Michael Williams
Partner
Phelps Dunbar LLP

Christine Zwerling
Head of Stock Administration
Asana

Christine Zwerling is the Head of Stock Administration at Asana. She began working in the equity compensation industry in 1995 and has worked as a consultant and as an in-house stock plan professional. She has extensive knowledge of the rules, regulations, and accounting standards that drive so many stock plan processes. Christine earned her CEP designation in 2000 and was honored with the National Association of Stock Plan Professionals (NASPP) Individual Achievement award in 2007. Christine also serves as treasurer on the executive committee of the San Francisco NASPP chapter. She is also a frequent speaker for various industry events, including NASPP chapter meetings, NASPP's national conference, the NCEO Employee Ownership Conference, and Global Equity Organization (GEO) meetings.

Denise Childs
Managing Director
NASPP
Denise Childs is the Managing Director for the NASPP. Denise oversees administration, marketing, finance, and operations for the organization. She previously served as the Chief Operating Officer and Chief Financial Officer of The Contemporary Jewish Museum and has over 20 years of experience in management, finance, business operations, project management, human resources, and corporate governance. She has a B.S. degree in mechanical engineering from Western Michigan University and an MBA from the UCLA Anderson School of Management.